Domain Name Registration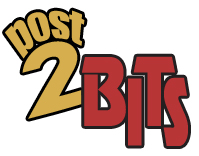 What is a domain name?


A domain name is a Web address, such as coolexample.com, that is linked to an IP address (which represents a physical point on the Internet). The Internet Corporation for Assigned Names and Numbers (ICANN) is the governing body that coordinates links between IP addresses and domain names across the Internet, so you can find Web sites by entering domain names instead of IP addresses into your Web browser.

For example, think of an IP address as an address for a house or business, such as the White House. The address, 1600 Pennsylvania Avenue is comparable to an IP address, and the name you know it as, the White House, is comparable to a domain name.

Registering Domains
If your domain is available, we will register it for a period of time that you specify . You can use your domain to build your business and assist you in creating a dynamic online identity. You may also want to consider registering multiple domain names to:
Keep your competition from registering a domain name that draws customers to them instead of you.
Promote the different products and services you offer.
Drive more traffic to your Web site.
Enjoy more opportunities to market to, and be listed on, search engines.
Create distinct advertising strategies that reach different target markets.
Provide customers more ways to find you when searching the Internet.

Capture common misspellings of your domain name, instead of sending visitors to an error page.
Protect your brand and online identity from those who may have unsavory purposes.
Protect your privacy by registering your domain with us.
When you purchase our private domain registration services, the Whois directory lists Domains By Proxy's name, postal address, and phone number instead of yours. Although Domains By Proxy is the registrant of your domain name registration, you still retain the full benefits of domain registration. You can:
Cancel, sell, or transfer your domain registration.
Revert the registrant listing for your domain registration back to you.
Renew your domain registration when it expires.
Designate the nameservers for your domain.
Resolve claims arising out of a dispute involving your domain registration.
Protected Registration
It happens hundreds of times every day - and it could happen to you!

Your credit card expires. You change your email address and don't update your domain contact information. Someone close to you, or a social engineer, transfers your domain name away without your permission.



When the domain name goes, everything else goes, too!



One oversight and you could lose the domain name you worked so hard to get. That means any Web site or email services associated with it will stop working.*



Even huge corporations fall prey to these problems!



In 2004, email service at The Washington Post was disrupted after its domain name was shut down because the company failed to renew its annual registration. And when a multi-national accounting firm failed to renew the domain name for their educational Web site (due to a clerical error), a pornographer grabbed the domain. While the accounting firm eventually retrieved the domain (for an undisclosed price), the damage had already been done, resulting in shocked parents, teachers and children.

Protected Registration is packed with the safeguards and security you need:

Your Vision ... Our Expertise!