Photo Slide Shows
Take your memories out of the shoebox!

Preserve your photographs and digital images as a dynamic slideshow that will last a lifetime.
We approach every personal slide presentation like it is our own.
Our goal is to create an extraordinary tale of your unforgettable experiences.
BITS will create a memorable record of your photographs, commemorating weddings, rehearsal dinners, new babies, memorials, anniversaries, graduations, birthdays, trips
and vacations, retirement parties, milestones, or any other part of your life, with a photo montage set to your choice of music.
Keepsake Package SEND US YOUR PHOTOS $250.00
Our Best Value - a timeless and memorable gift.
Standard Package SEND US YOUR PHOTOS $150.00
Suitable for a looping show and all-around use.
Basic Package SEND US YOUR PHOTOS $75.00
Suitable for archival and presentation purposes.
Additional Photos


(up to 500 photos
total per slideshow)

Per scan (photo or 2D memorabilia)

.25 cents
(i.e. photo prints, wedding invites, grad announcements, certificates of achievement, etc)

Rush Orders


Standard Turnaround Time
15-20 business days

Rush Order*
3-5 business days

Per slide presentation - $50.00
You must contact BITS directly for time availability before placing a Rush Order.


* Does not allot for time in transit when item is shipped

Extra DVD Copies

$5.00/ per copy - with DVD sleeve (no printing)
$10.00/ per copy - with DVD jewel case, personal labeling and custom printed insert.

Shipping and Handling
$2.50/per DVD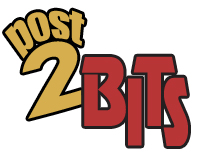 How to order a Photo Collage


FTP (file transfer protocol) is a good way to send larger files over the Internet. It's often faster than emailing them and, more importantly, it doesn't involve email servers.

(Some ISPs limit the size of files that can be sent by email.)





Send us your photos:


Please call us at
1-989-414-4786
for instructions.

Final Notes:
If you upload digital photographs, it really helps us if you include a simple TXT or DOC file that tells us what you're sending and what you will be ordering. Include your name and your contact information, too.